IPRA-CINDER es una organización internacional, independiente y sin ánimo de lucro cuya finalidad principal consiste en promover y fomentar el estudio de los temas y cuestiones relacionados con el registro de la propiedad.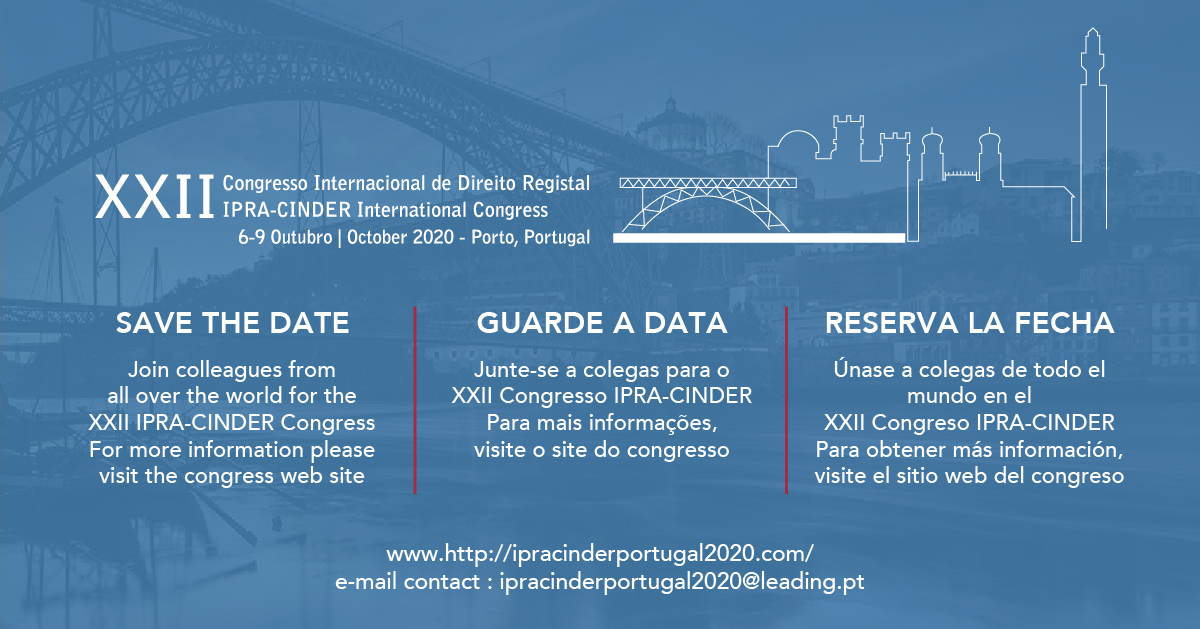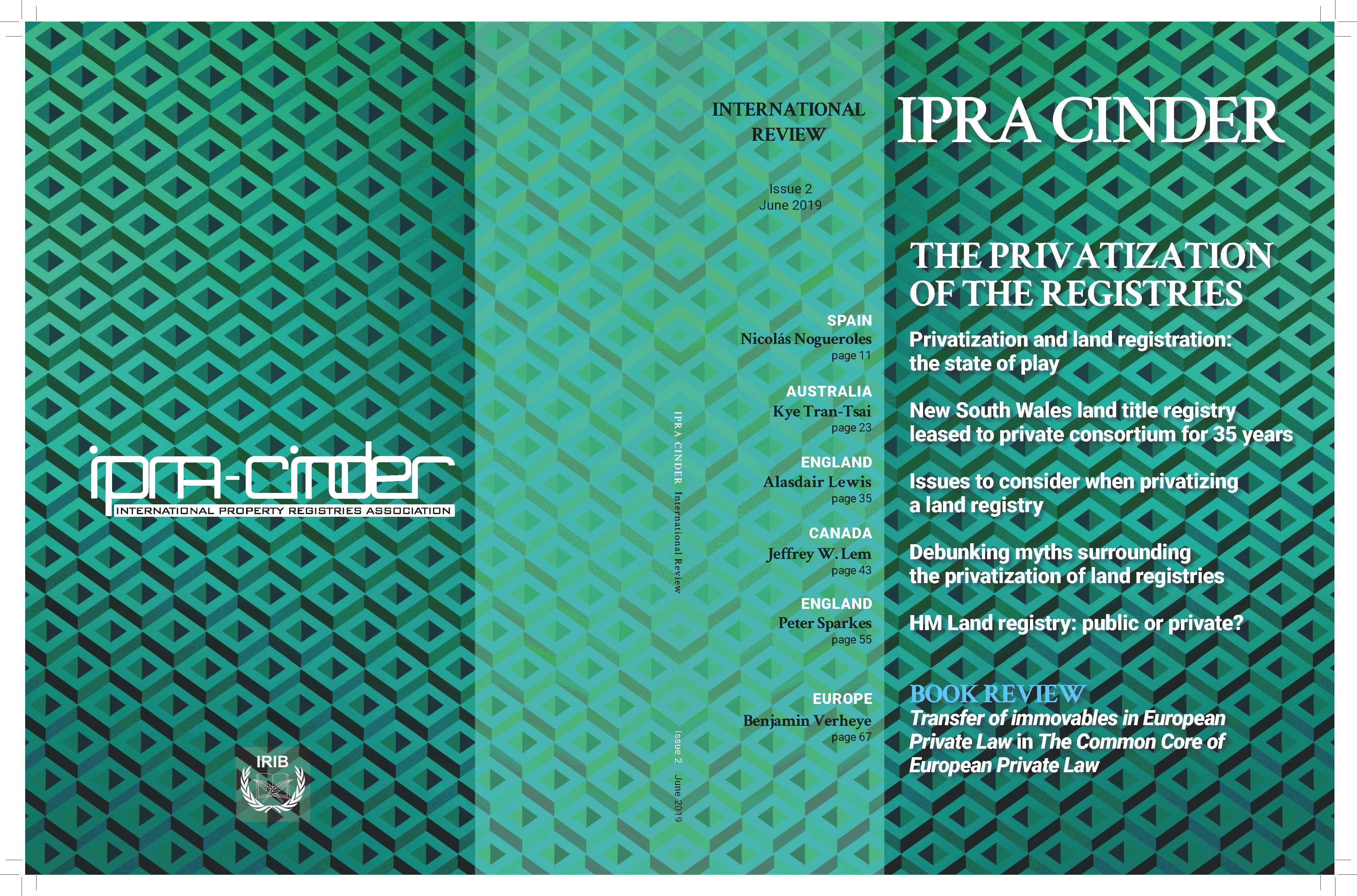 The second issue of the IPRA-CINDER International Revue is now out, following the first issue which addressed the question of applying modern blockchain techniques in property registration.Now we are looking at the problem of the institutional organization of registries.
III Edición del Curso Iberoamericano de Derecho Registral Mercantil (CIDERM)
Centro de Formación de la Cooperación Española en La Antigua Guatemala,
Del 19 al 29 de noviembre de 2019
El Plan de Transferencia, Intercambio y Gestión de Conocimiento para el Desarrollo de la Cooperación Española en América Latina y el Caribe —INTERCOONECTA— que ha puesto en marcha la Agencia Española de Cooperación Internacional para el Desarrollo (AECID), es una decidida apuesta estratégica institucional para llevar a cabo una cooperación intensiva en el fortalecimiento de capacidades institucionales mediante la transferencia y el intercambio de conocimiento. De esta forma, INTERCOONECTA tiene como objetivo general contribuir a la generación de capacidades en Instituciones y actores sociales involucrados en el desarrollo humano de la región, y con capacidad de desarrollar e implementar políticas públicas encaminadas a conseguir una mayor cohesión social.